Freezers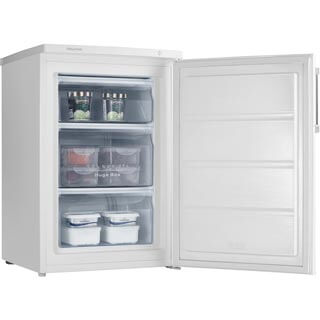 Freezers come in all shapes and sizes. You can buy under-counter models to complement your fridge, as well as table top models that are ideal for small families. There are chest freezers and upright models with huge amounts of storage.
We also sell integrated freezers. You can either choose to have them conveniently built-under your worktop, or if you'd prefer more space for sweet treats, consider an upright integrated model.
They're packed with tech to help you out too, like a frost free feature that prevents pesky ice build ups. Plus, not only will you have a choice between stainless steel and crystal white, but vibrant colors like blue and red too.
Your freezer is your choice!
The best freezers